Breakfast & OOSH Club
Our extended hours for breakfast club & OOSH started this term, offering parents the option to drop off from 7am into breakfast club and after school from 4pm until 6pm for (OOSH) out of school hours.
Breakfast club remains completely free of charge and children (R-Y6) can turn up on the day (Nursery children should be booked the week prior please so that we can ensure appropriate supervision).
OOSH is £2.50 per hour and children will enjoy a healthy snack aswell as taking part in fun themed craft and physical activities! The theme will change weekly and the first theme was 'our new playground'. Children were set the task of designing and drawing their own 'dream' playground followed by fun playground games outside! The theme next week will be the month of May! The children will be set the task of making a Maypole!
Remember to collect your OOSH and breakfast club booking forms from the school office and complete by Friday of the week before!
Or you can download them here - Click here for booking form
Mrs Brearley is continuing to lead breakfast club and Mrs M Crawshaw is OOSH club leader.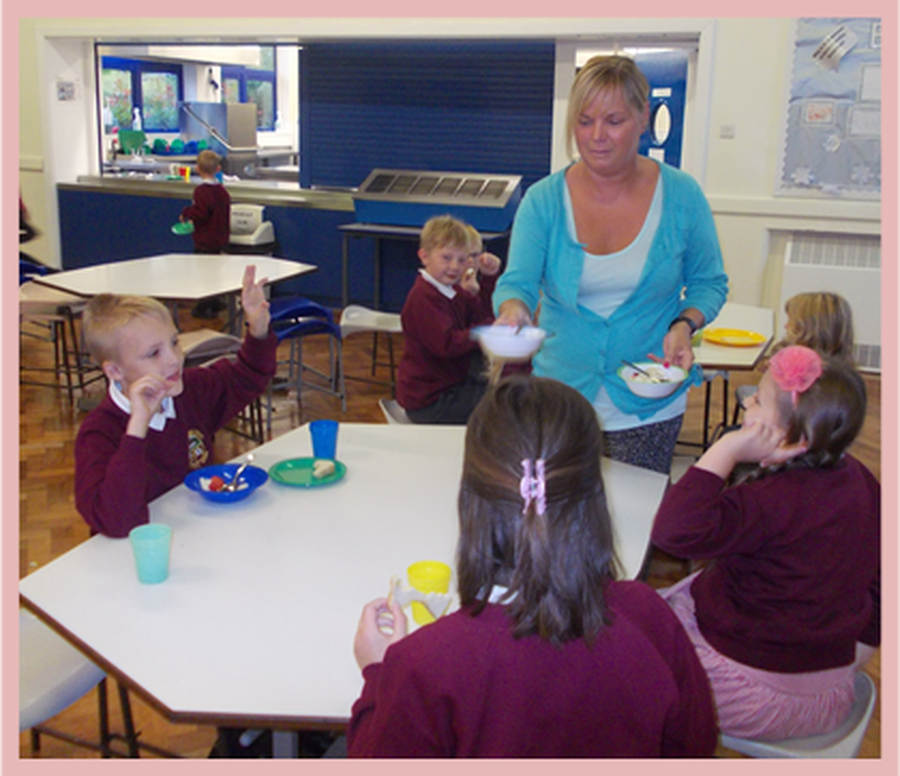 Here we are enjoying Breakfast Club and OOSH Club with our friends!!