Sporting Achievements
Take a look at some the Sporting Events that we have taken part in!
Year 3 UniHoc
Some of Class 3 took part in a UniHoc tournament at Ryburn School. They had a great time and showed some great teamwork!! Well done Class 3!!!!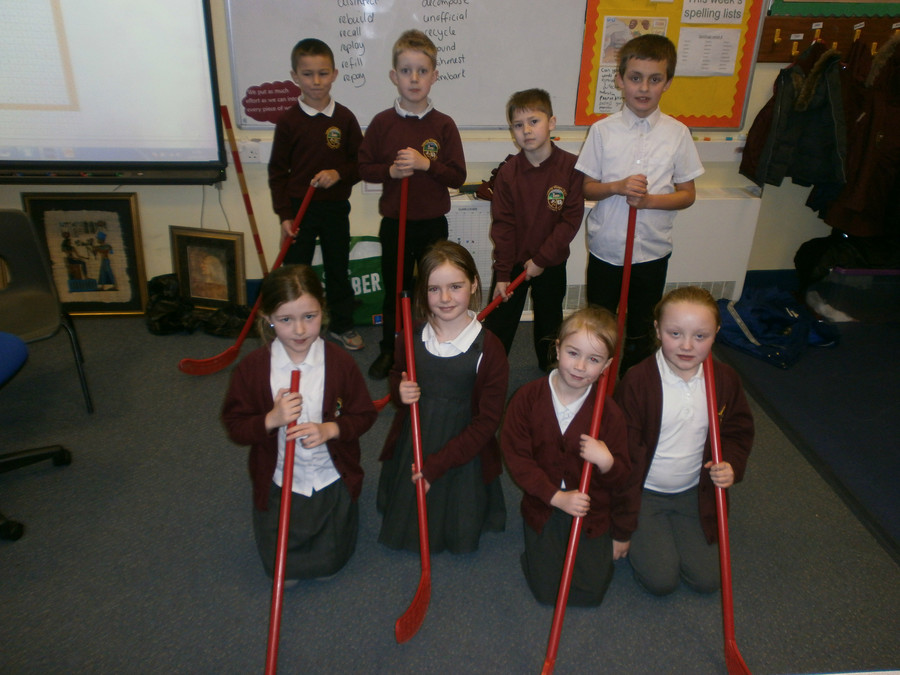 Blender Bikes
This week Year 4, 5 & 6 took part in a Blender Bike workshop funded by Sport England. Lots of fun and interesting equipment was brought into school by the workshop leader! The children each had a turn to operate the bikes either by hand or feet which generated power to the fruit blenders. The faster they peddled the more fruit smoothie they made!! After all that hard work the children then got to enjoy their delicious smoothie!!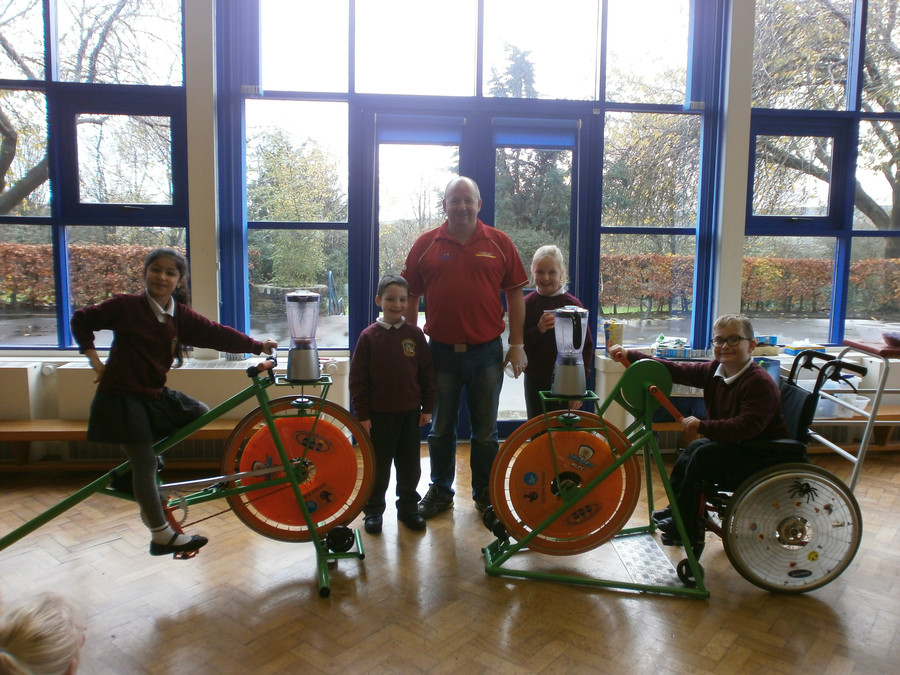 5 a-side Football at the Shay
On Saturday we went to the Shay Stadium to play a 5 a-side football match at half time. Although we lost, everyone had a fabulous time, and it was a great experience. We also did the guard of honour, and before the match we interviewed one of the players!
By Alexander Smith, Year 6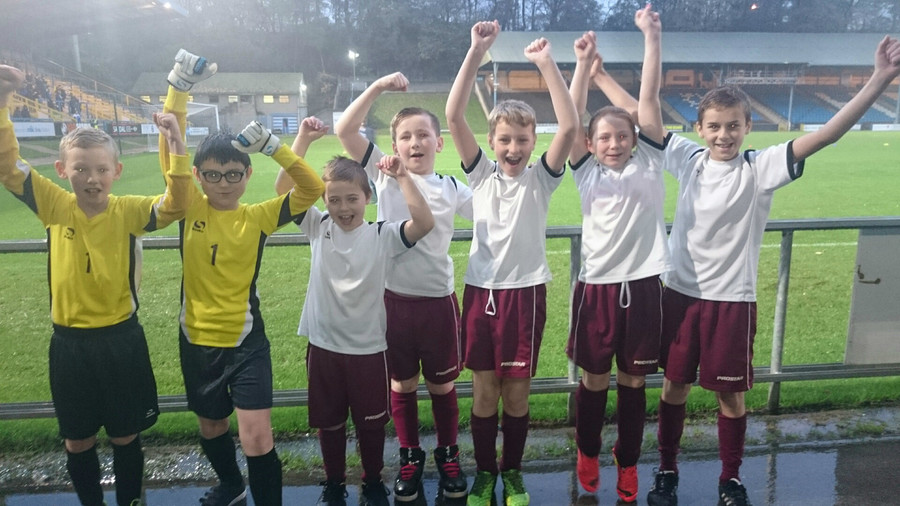 Tag Rugby
Year 4, 5 & 6 pupils took part in a Tag Rugby competition this week! They trained well together in preparation and although they did not win the competition they had a great time taking part!!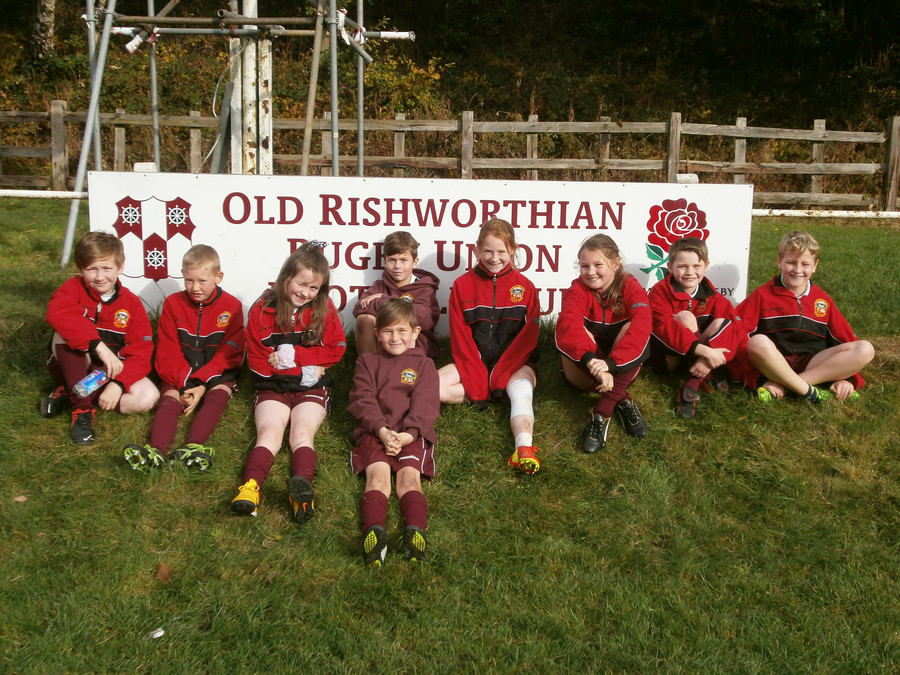 Halifax Town
We are lucky to have obtained five season tickets for pupils to use at Halifax town's home matches from the 3rd of October 2015. It was decided that 'chance' tickets will be given to year six children who:
Are punctual

Are on the green behaviour chart

Have completed an exceptional piece of work
Names will be drawn from a hat the week before the match the more 'chance' tickets won by each child, the higher their 'chance' of winning a ticket to the match!
The first match was on 3 Ocotber 2015 here's how they got on.........
"It was great to get chosen to go watch Halifax Town play football at the Shay even though we lost 7-1! I still enjoyed watching people score goals and we also got a biscuit for free! I hope I will be able to go again because it was fun!" Brandon, Class 6
"I look forward to going again. Hopefully we will win!" Lewis, Class 6
"I enjoyed going to the Shay to watch Halifax Town play against Cheltenham even though they lost. I am so glad I got chosen since it was a brilliant experience!" Logan, Class 6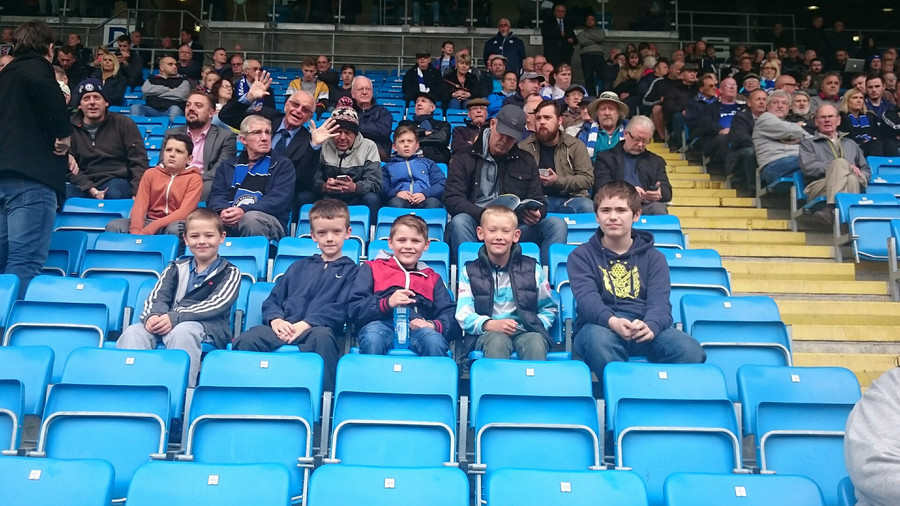 Tag Rugby Finals
After winning the area group, the school took part in the Calderdale Finals recently.
In the first group game, the side played some excellent rugby, but narrowly lost to a fine Bowling Green team. However, the side responded by winning their next two games against Heathfield (4-0) and St Mary's (3-0). This meant that they progressed to the semi final stage. A thrilling encounter against West Vale saw the team claim victory by 5-4, which they then followed with a 2-2 draw against Sacred Heart. Needing to win the last game, the eventual winners (Bowling Green) proved too strong. The team played some excellent rugby in very hot conditions and were complimented on their play and sportsmanship by the organisers and staff from other schools. To come third overall amongst all the schools in Calderdale is a fantastic achievement, and the players deserve great credit for their efforts. WELL DONE!!!!
Rounders
On Tuesday, the school took part in a Rounders competition. The team did extremely well, winning two games to come runners up in their group. Well done to all the players, who demonstrated some fine hitting and fielding skills, as well as playing with a great sense of team work.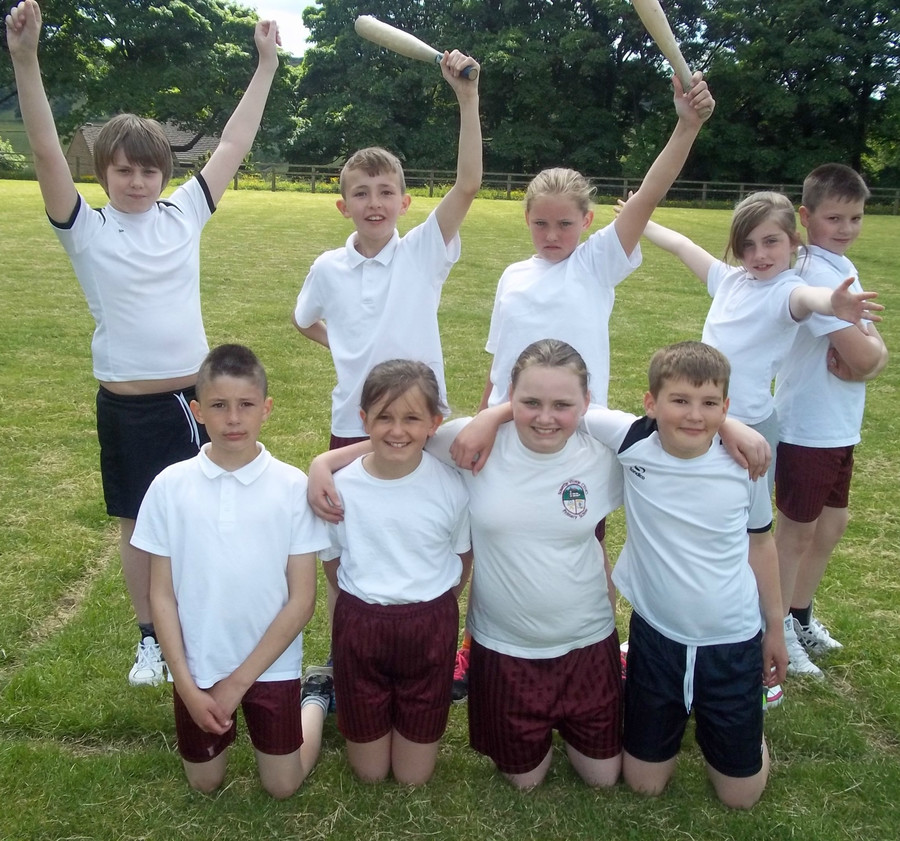 Girls Kwik Cricket
Last Friday, the school took part in an Under 11 Girls Kwik Tournament. The team did very well, winning two games and narrowly losing a third. Defeat in the fourth game menat that they just failed to qualify for the play offs, but the team won a lot pf praise for their ability and the way that they conducted themselves.
Class 1 Athletics
Class 1 recently took part in an Athletics event at Ryburn Valley High School. The children had a wonderful time and enjoyed taking part in all the events!
"It was really fun and I enjoyed the running race. We also did some speed jumping over cones and we saw how far we could throw a basketball!" By Ivy Jo Bowers-Evans
UNDER 11 5-A-SIDE FOOTBALL
The school took part in the Under 11 5 a side football tournament at Ryburn last Saturday. The first game proved to be a very competitive affair against Sacred Heart. Ethan hit the post with a tremendous left footed effort, whilst Arran pulled off some fantastic saves in goal. A breakaway goal was cruel luck for the team, who didn't deserve to lose 1-0. In the next game, Daniel again was solid in defence, supported by Kenzie and Brandon. The game was still 0-0 at half time, but despite some fine tackling by Molli, Heathfield scored twice in the second half to leave the team without a win.
A great clearing header by Molly was the highlight of the last game, against eventual tournament winners St John's. The team played with skill and great committment and were a credit to themselves and the school. Many thanks to all parents and family memebers who also came to support and cheer on the team.
'Even though we didn't come away with a victory, we still enjoyed it and tried our best.' Molli
'Everybody from Sowerby Village tried their very best and enjoyed the morning'. Molly
'I liked how we had a proper kit'. Daniel
'I liked it because we had a good time playing with our friends'. Arran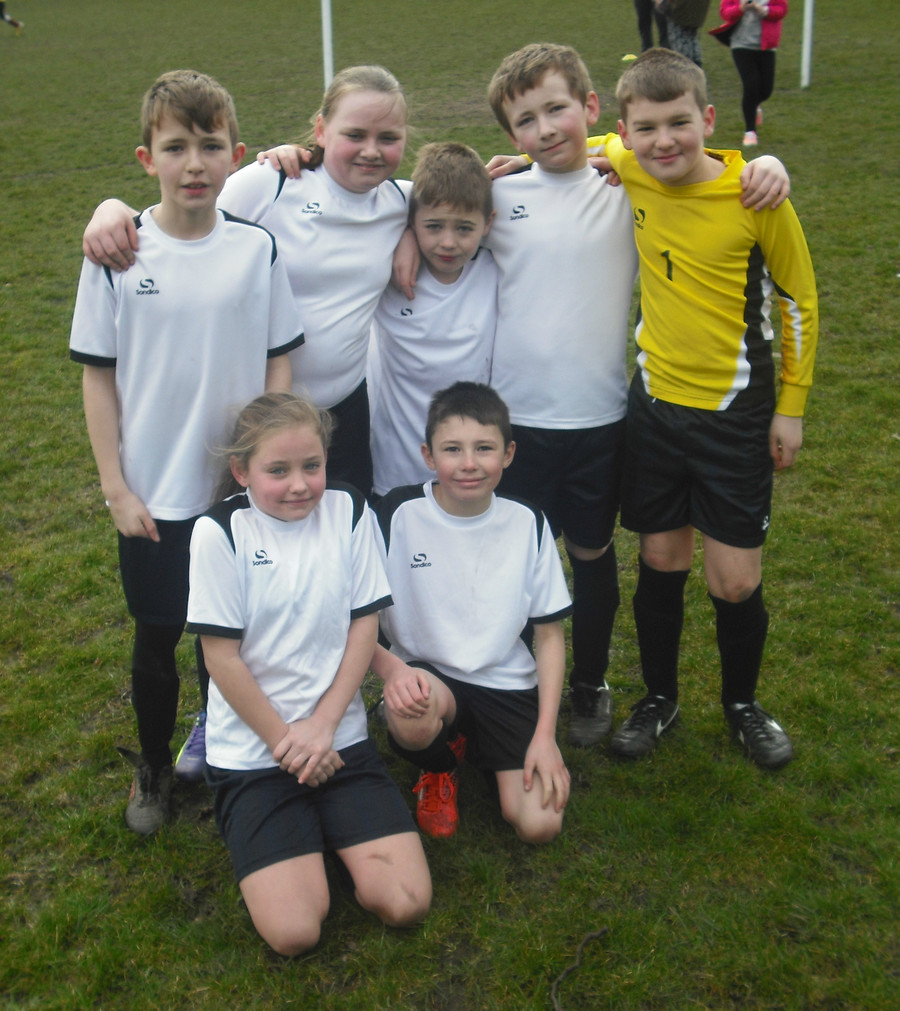 ULTIMATE FRISBEE
Class 4 recently took part in an Ultimate Frisbee Tournament at Ryburn School. They enjoyed working together as a team as well as showing off their frisbee skills!!
INDOOR ATHLETICS
In November pupils from Class 5 & 6 took part in an indoor athletics tournament at Ryburn School. The children had a fantastic time and really enjoyed taking part in all the events!!
FOOTBALL AT THE SHAY!
On Sunday 16 November, ten pupils from Sowerby Village Primary School were invited to The Shay Football Stadium. At half time, on the pitch we got to play football against St Chads. Then Ethan Grogan scored a goal, and all the stadium cheered!!! It was an amazing experience, and we would like to thank Mrs Heslop, Mrs Mitchell and Miss Hall.
Report by Rohan Shaw.
CROSS COUNTRY RUNNING
On Tuesday 11th November, pupils from Year 3, 4, 5 and 6 took part in cross country competition at Ryburn. It was hard running around the field, but we were encouraged by all our school friends cheering us on. Everybody did extremely well, especially Ethan Grogan who came fourth in the Year 6 boys race. At the end, everyone was very tired, but still managed to shout
'it was worth it!!'
Report by James and Molly
Girls Football
The girls football team entered a competition at Ryburn against other local schools. The first match, against Copley, we lost 2-0 but the team bounced back to win the next game against Sacred Heart 1-0. The final group game was against St Mary's, where goals from Molli Black and Molly Rumsey helped the team win 4-0. After that, we went through to the next stage and played Bolton Brow, which we won 2-0. In the last game against Luddendenfoot, the team needed a victory to claim the trophy. A great goal from Molli Black saw us win 1-0. Everyone in the team played really well and we had lots of fun.
We are really proud to have won a trophy for the school!
Report By Molly Rumsey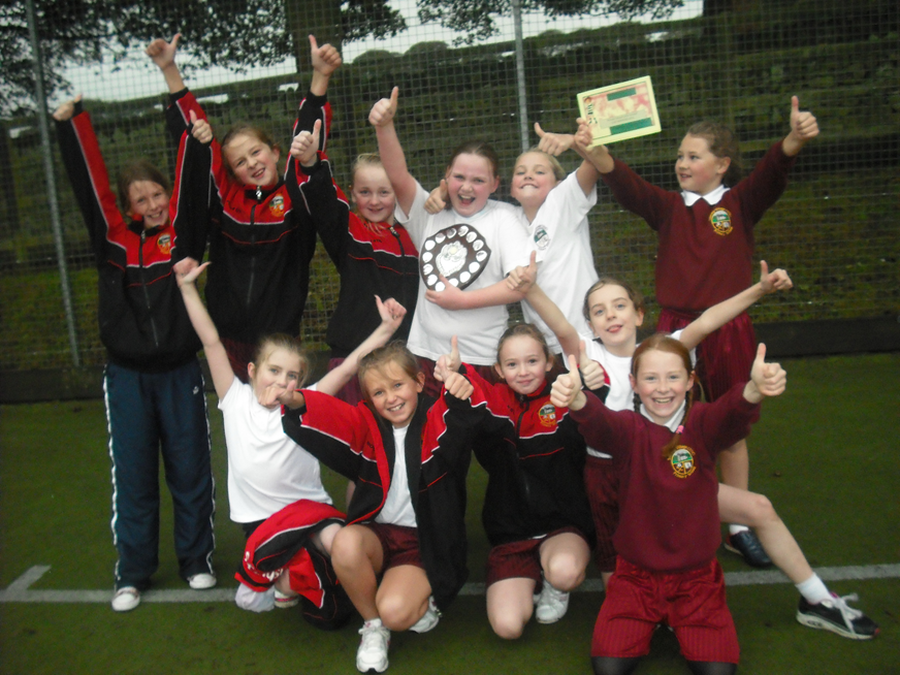 ROUNDERS AND SPEEDMARK
On Thursday 26 June some of our Class 5 pupils took part in a Rounders Tournament at Ryburn School. They had a fantastic time and were rewarded with certificates for taking part.
They had a very sporty day as when they got back to school they also took part in the Speedmark Penalty Shoot Out! Well Done!!!