Parents Teachers & Friends Group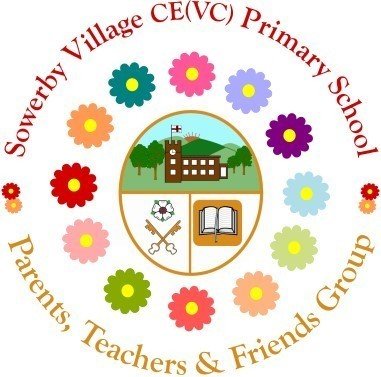 Sowerby Village PTFG regularly meet along with the School Council, in various different core groups and informal coffee mornings.
The group are currently raising funds towards a second school minibus!
PTFG also arrange wonderful events for our children such as discos, fairs and workshops. All are welcome at our meetings! Get involved and make a valuable contribution towards your child's education.
If you are interested in helping, please come along to one of our meetings or coffee mornings to find out more!
www.TheGivingMachine.co.uk - Raise free donations for school every time you shop online. Use our unique sign-up code - 237.
See below for minutes from our recent meetings:
PTFG Events
PTFG are currently fundraising towards a school minibus by holding events such as Class Enterprise Coffee Mornings and Non-Uniform Days!! Keep an eye out for updates on the running total on newsletters and the display board in the main entrance!!
Take a look below at some of our photos from recent PTFG events below:
Enterprise Coffee Mornings