St Peter's Star of the Week Award goes to-
Isaac Walker
for his excellent completion rate with his on-line, Home Learning challenges. Brilliant effort, Isaac, please keep it up!
Welcome to the Jupiter Home Learning Site.
Our main job is to make sure all of our children are safe, happy and nurtured. Please use this page as a base for all of Jupiter's learning news and activities for the duration of our school's closure to combat the effects of COVID-19.
There is no expectation for your child to do all of the activities set. Do as much as you feel is appropriate. All we ask is that they access some reading, writing and maths over the course of each week. There are lots of great activities on Purple Mash, ClassDojo, TT Rock Stars & Active Learn. Please message me on Schoolcomms if you have any issues logging onto your child's accounts.
Thanks for all your continued,fantastic support.
SCROLL DOWN TO CHECK OUT SOME OF JUPITER'S SUPER HOME LEARNING, SUGGESTIONS FOR ACTIVITIES, OUR HOME LEARNING POLL & PLEASE SIGN OUR VISITORS BOOK BEFORE YOU LEAVE.
Stay safe & well
Mr.Shepherd & Miss Tetley
Comments (0)
There are currently no comments.
IMPORTANT E-SAFETY TIPS
Please click on the links below to find out how we can help each other to stay safe when we're all spending more time on-line during lock-down...
Isaac has been creating some good habits for Jupiter's on-line role-models to help stay safe, on-line, during the lock-down.
Mira has added some advice for staying safe on-line during the lock-down. Thank you, Mira.
Here are some more activities and learning challenges that you might like to try...
Mrs Crossland has given everyone a reading challenge. Log onto Classdojo to see more details. Can you send us a photo of your creative places to read a book. We'll post the best ones on Classdojo and on here. Get cracking!
Here are some great learning ideas & resources from the BBC Bitesize website. Just click the link below and choose your year group for lots of fun, easy to access activities. Msg me if you do any of them and let me know what you think. Or, even better, get an adult to upload a photo onto ClassDojo and I'll post it on here!! Get cracking...
Click on the link below for a FREE, excellent, family-friendly book which explains Corona Virus in an appropriate way for children.
FREE OFFER - Click on the link below the plant photo to receive a FREE e-book about Parts of Plants & Seeds. This links with the Year 3 Science topic for Spring 2020.
This weeks Jupiter Dojo Top 3 Hall of Fame!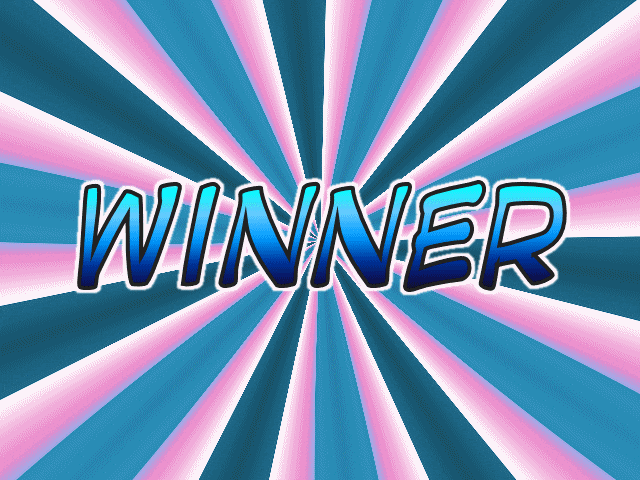 Another superb week for Mira & Isaac who've both been accessiong lots of their Home Learning on-line. Great work, guys!!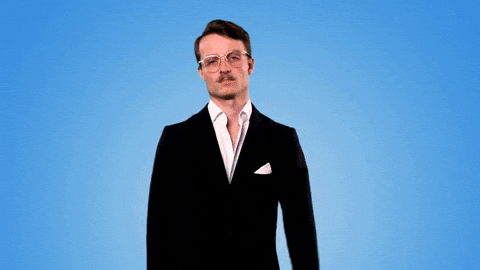 Hi Jupiter. Send a message to your classmates and I'll post it on this message board. You can text me, e-mail me or send a message or video clip on Dojo, however you want to is fine. Let everyone know how you're doing and what you're up to. Get writing...
Mira has made this super Kindness Trophy. We asked her who she'd like to award it to. She very kindly said that she's like to give it to the whole of the Sowerby Village CE School because, "It's the kind thing to do". Mira, this has made our week!
Millie has also made a fantastic Kindness Trophy. She wants to give it to her Mum because Millie's Mum is AMAZING! We're very lucky to have so many kind pupils in Jupiter. Who would you give a Kindness Trophy to ?
Isaac has written a beautiful letter to someone special to him... his Mum! No, you're crying!
Mira wrote a letter to someone special to her. We just had to share it with the rest of Jupiter.
Learning at Home - Gallery
Ethan W has been busy creating a model of the Space Shuttle to link with this weeks Space Learning theme. Nice job, Ethan.
Ethan has been growing garlic in his garden. I wonder what he'll use it to cook? Save some for us, please!
Isaac has written a book report on our class novel. Excellent review, Isaac.
This week, after reading our class novel on Purple Mash, Mira has been imagining what she would do if she could freeze time. What would you do?
William has been accessing lots of his on-line learning this week. He's written about someone he wouldn't mind swapping lives with.
Isaac has been REALLY bust with his learning this week. Amongst other things, he designed a social distancing awareness poster.
Ethan W has been doing a history project. Researching the life of Charles Darwin. The brilliant scientist who used his studies of birds and insects to write his theory on natural selection & evolution.
This Classdojo message from Ethan W has pretty much made me smile all day! It shows that Ethan has realised something very powerful which ALL good learners have. He's developing the skill to improve his work after thinking about feedback. We asked Ethan to go back to his perimeter work in Maths. He did. He thought again and then improved his answers to get them all correct!! This is what learning power looks like. Take a bow, Ethan W.
Jupiter have been thinking about what they would like to do for a living when they're older. we love how ambitious they are. Great work, folks!
Here's Millie's ambition.
Isaac has been exploring this local environment and discovered an amazing butterfly. Do you know what type it is, Isaac?
A super report, here, from Ethan W about fossils. Look how he has used different sentence starters to make the information even more interesting for his readers.
Mira's told us about a dream she's had. What on earth does it all mean?
Isaac has been researching the life of the amazing Mexican artist Frida Kahlo in Jupiter's Art topic last week. Isaac discovered that she was an incredible woman who overcame huge barriers to create a distinctive and enduring style of painting. Nice job, Isaac.
Today is the 200th anniversary of Florence Nightingale's birth. She's probably the most famous nurse in history. At a time when we are more grateful than ever to our amazing key workers, Mira has researched and created a report about this amazing woman who revolutionised the treatment of the sick and injured.
Ethan has used the text that his group have been reading on Purple Mash, Beth on the Nile, and written his imagining of a secret message written in Ancient Egyptian hieroglyphics.
Isaac's been writing a book review of Beth on the Nile. Read it. Now, would you like to read the book?
Megan has produced a superb, informative report on earthquakes and what causes them. Why don't we get any serious earthquakes in Yorkshire?
Isaac made Jungle Drums out of recycled materials. What would the native tribes of the tropical Rain Forest make their instruments out of?
Mira has been busy helping to make Malaysian pancakes. Have you done any cooking during the lock-down?
Ethan McP has created a postcard he imagined from the Planet Kazoom 43. I'm not entirely sure I fancy going there on holiday after the lock-down. Do you?
Earthquakes are something that we don't really get in the UK but Ethan W has done this terrific research and produced a detailed, factual report on their effects and power. Mr Shepherd say's he'll bore you all with his earthquake story when school reopens!! Great job, Ethan W.
Mira has been practising her keyboard skills. Do you know how long you need to practise an instrument for each day to make good progress ?
Isaac has been to the farm to see the cows. Question: What do cows drink?
Muslims all over the world are now just over a week into Ramadan and Isaac & Mira, respectively, have been researching what this means to followers of Islam. What else do you know about the Five Pillars of Islam, guys?
Mira has taken our Jungle theme and re-arranged a classic tune with a new twist. How else could you make jungle sounding tunes, Mira?
Here's Declan showing how the whole country feels about the amazing Captain Tom and his awesome charity work. Thank you Declan and, as Dec's banner so colourfully says, HAPPY BIRTHDAY CAPTAIN TOM!
Isaac W has been researching some facts about Easter and why the date isn't the same every year. Do you know why the date for Easter changes? Let Isaac explain...
Thank you so much to Ethan W for this wonderful healthy eating plan. Looks like he'll be coming back to school in great shape after the lock-down! Great job, Ethan!
Jupiter were set a task to think about the Ancient Egyptians and their belief in the afterlife. Mira & Isaac wrote down what they think an afterlife might be like. What do you think?
Here is Mira's super choreography for International Dance Day. She blended yoga & dance in her sequence. Thank you, Mira. We look forward to seeing this when school re-opens.
Here's Mira's beautiful poem written for her Grandparents in Malaysia.
Check out Isaac's excellent news report on the Corona Virus and how it's closed our school. Well done, Isaac, we love this!
Congratulations to Mira - The winner of the Jupiter 2020 Easter Egg Decorating Competition. Great job, Mira!
Here's Mira, proudly displaying her winner's certificate. Great job, Mira, well done.
Millie demonstrates her den building skills.
Mira rehearses on her piano.
Ethan W. has been uploading his learning onto ClassDojo and keeping in touch.
Isaac tells us how to make the perfect Eggy Bread!
Introducing...... Mira, Sowerby's newest stand-up comedian..... take it away, Mira!
CLICK ON THE LINK ABOVE FOR TIPS ON GETTING THE MOST OUT OF CLASSDOJO