It's great to be back and seeing Mercury Class working hard and reaching for the stars! We are all amazing superheroes with special strengths!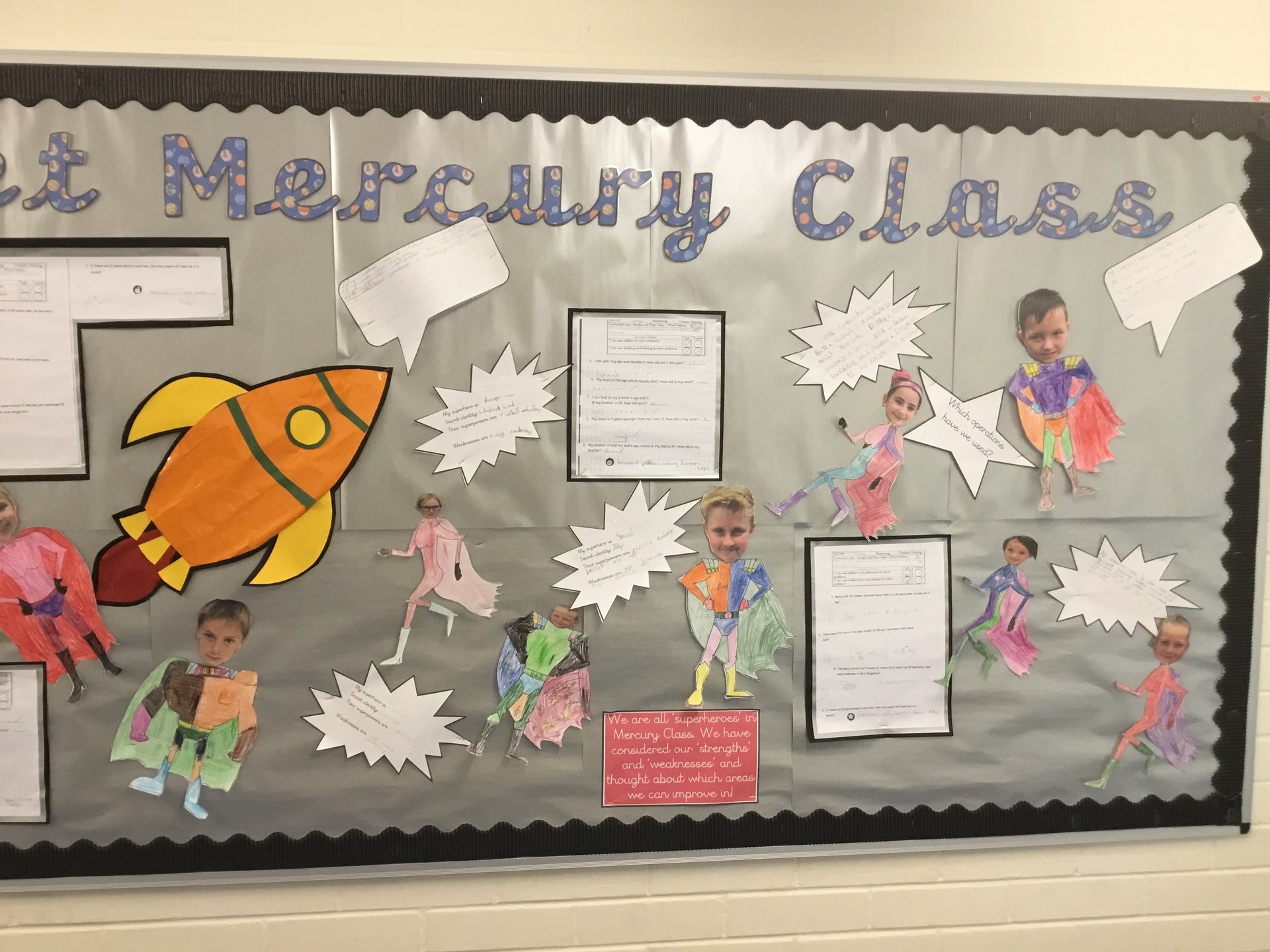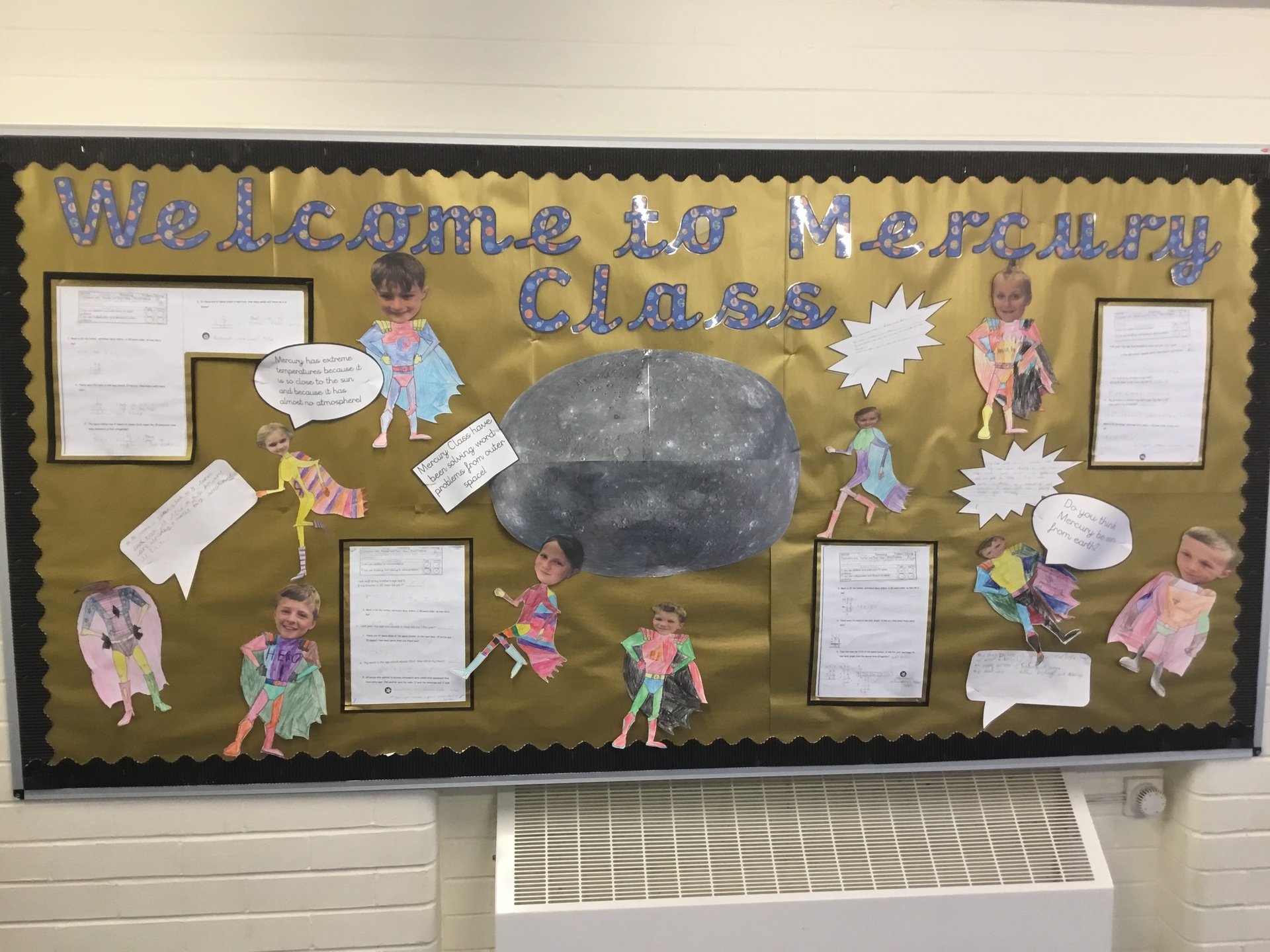 Our Topic this half-term is the ancient Egyptians. We have done an amazing archeological dig to find amazing artefacts and amulets.
In RE we have been studying the Jewish festival called Sukkot. We have been using our water-colour skills to draw the colourful fruit.
We have linked our literacy to the Egyptians and are reading a fabulous book called The Time Travelling Cat!
If you have any questions about our lessons please call in for a chat. I am available after school, it would be lovely to share the work we are doing with parents and carers.
Mr Veitch